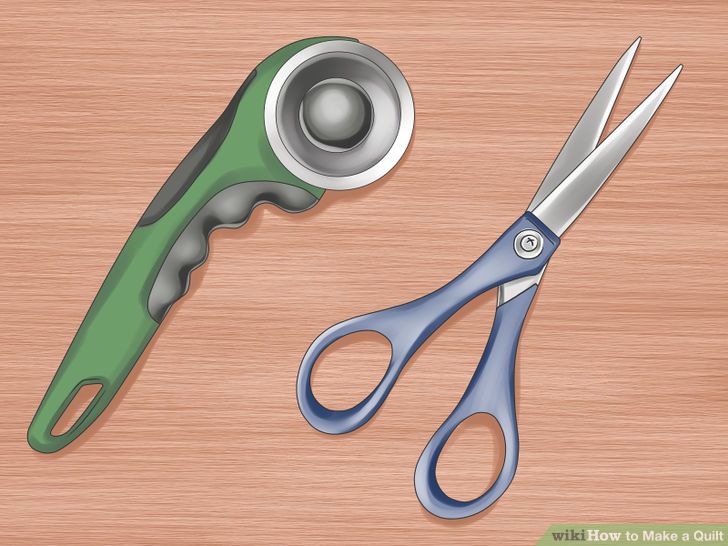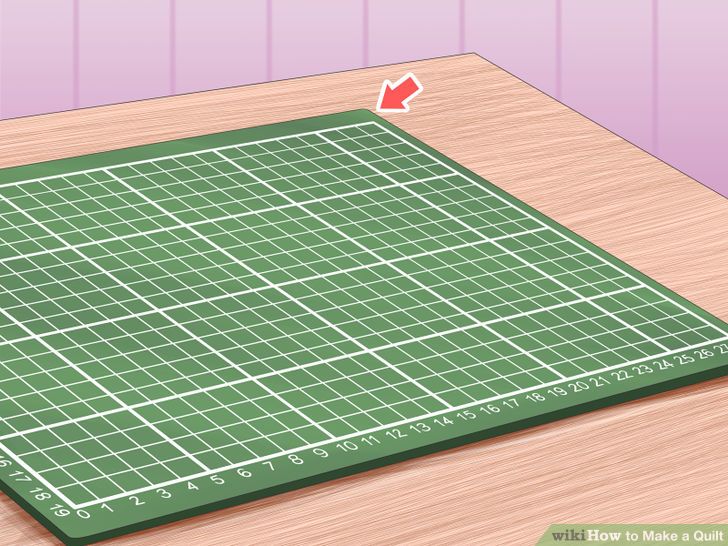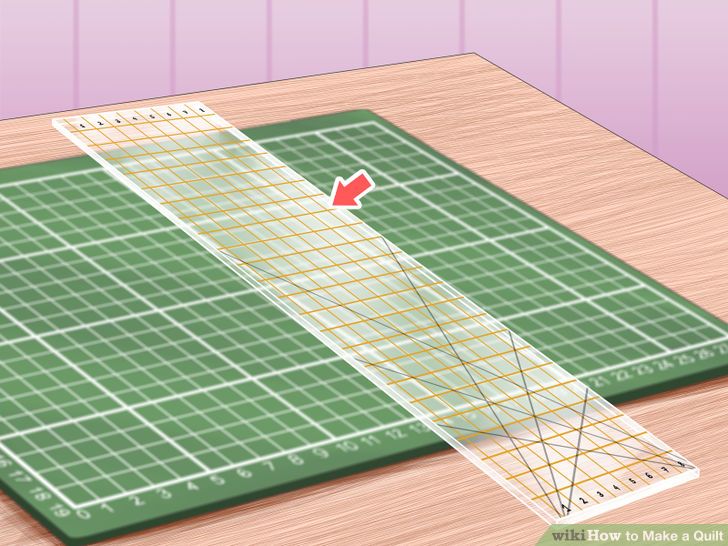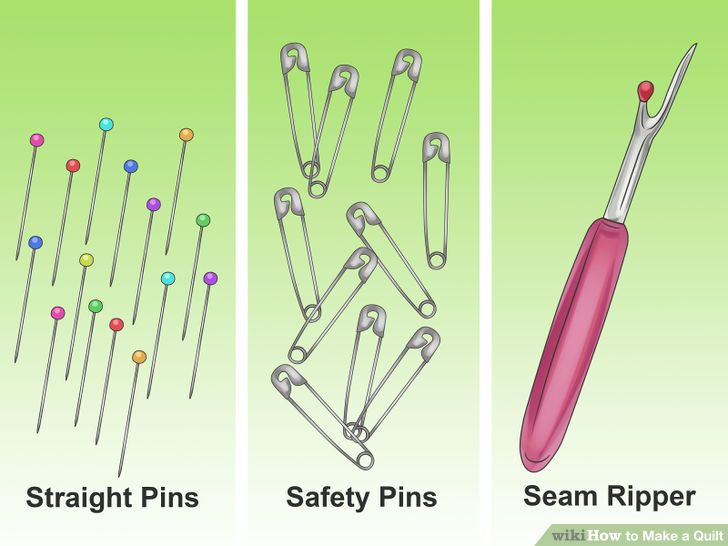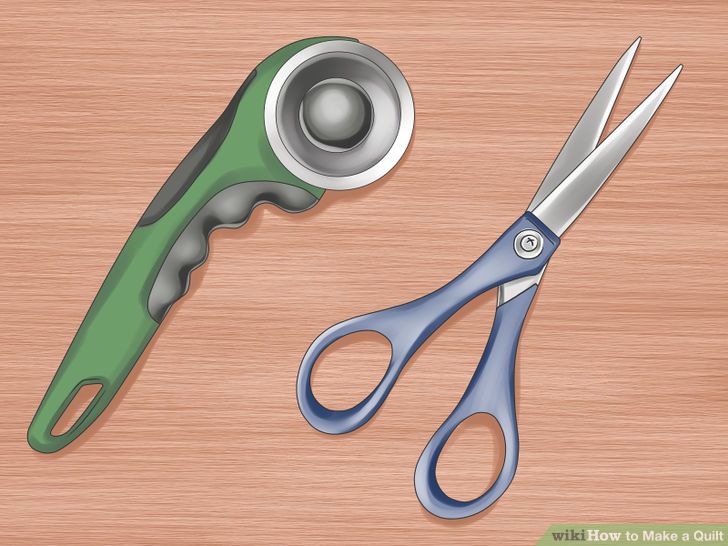 1. Choose the cutting tools
To create a level, symmetrical quilt, it is important to start with equally cut pieces of fabric. Not only does having a good cutting tool make the product more professional looking, it also speeds up the process of making a quilt and adds ease for beginners.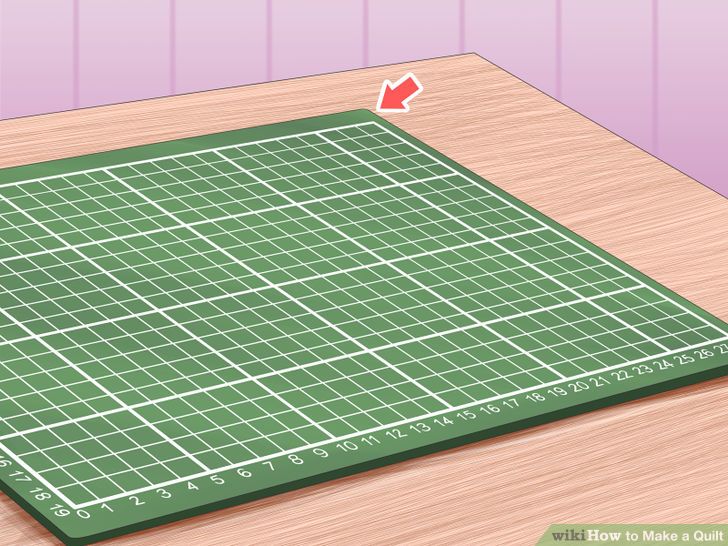 2. Get a cutting mat
Cutting your fabric on a regular tabletop may seem the easiest, but you are likely to score your furniture and you will not be able to get as straight of a line. Get a self-healing cutting mat to cut against to prevent this.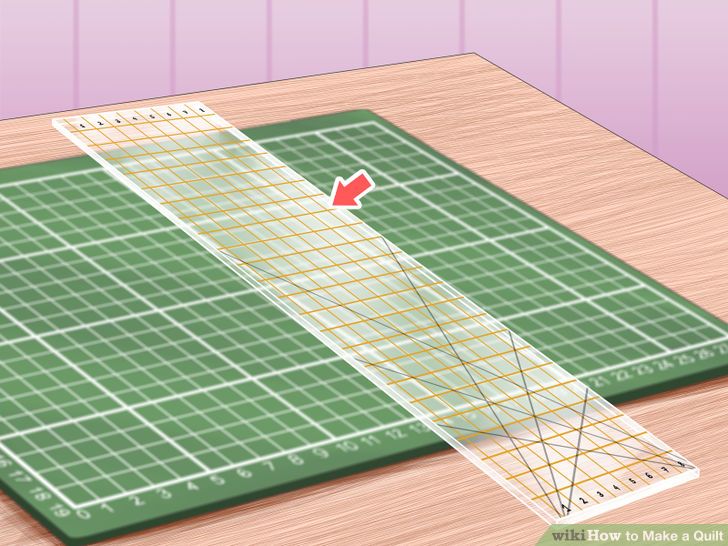 3. Use a ruler
Not just any ruler, an extra long and wide ruler will work best for quilting. Find a ruler that is 5x24 inches and made of a transparent plastic. This ruler will allow you to sandwich your fabric between your cutting board and the ruler to make perfect cuts every time.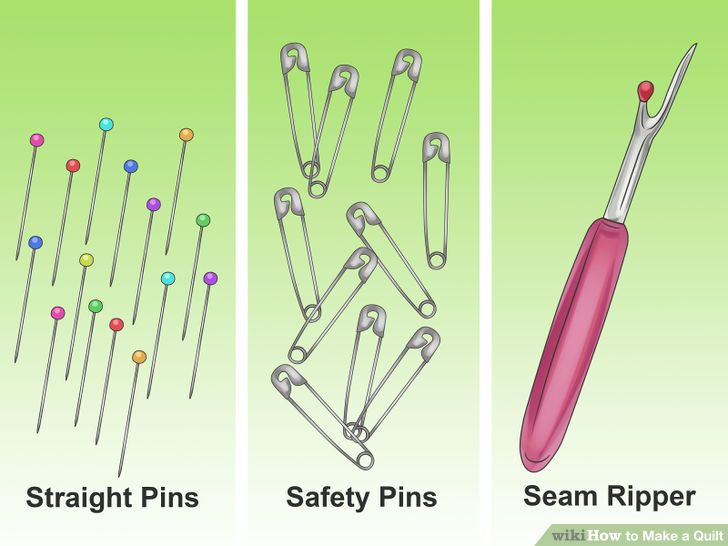 4. Gather the assorted sewing basics
These are the things that are useful for any sewing project, including straight pins, safety pins, and a seam ripper. If you don't have them already, they are available at craft and sewing supply stores.