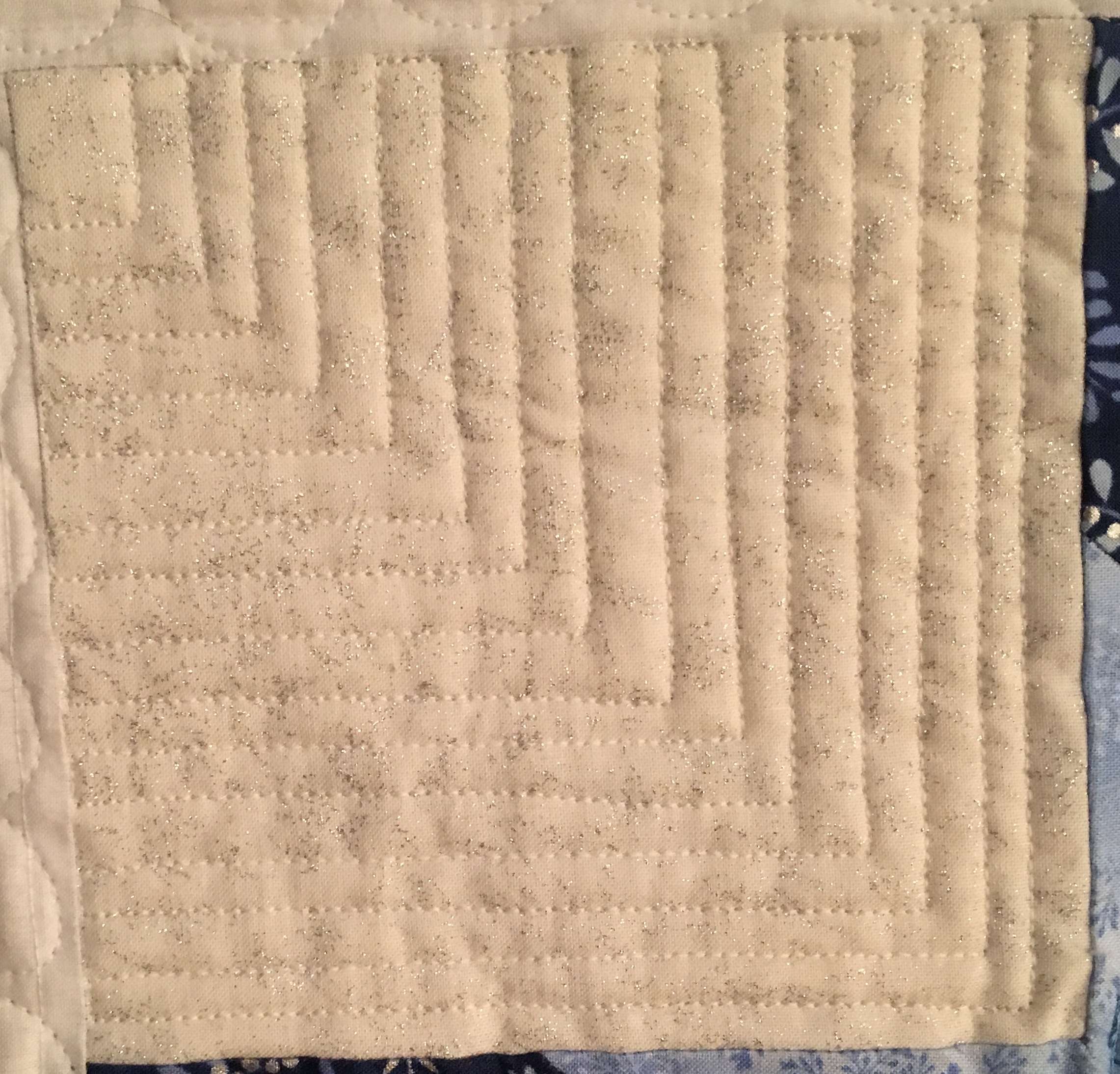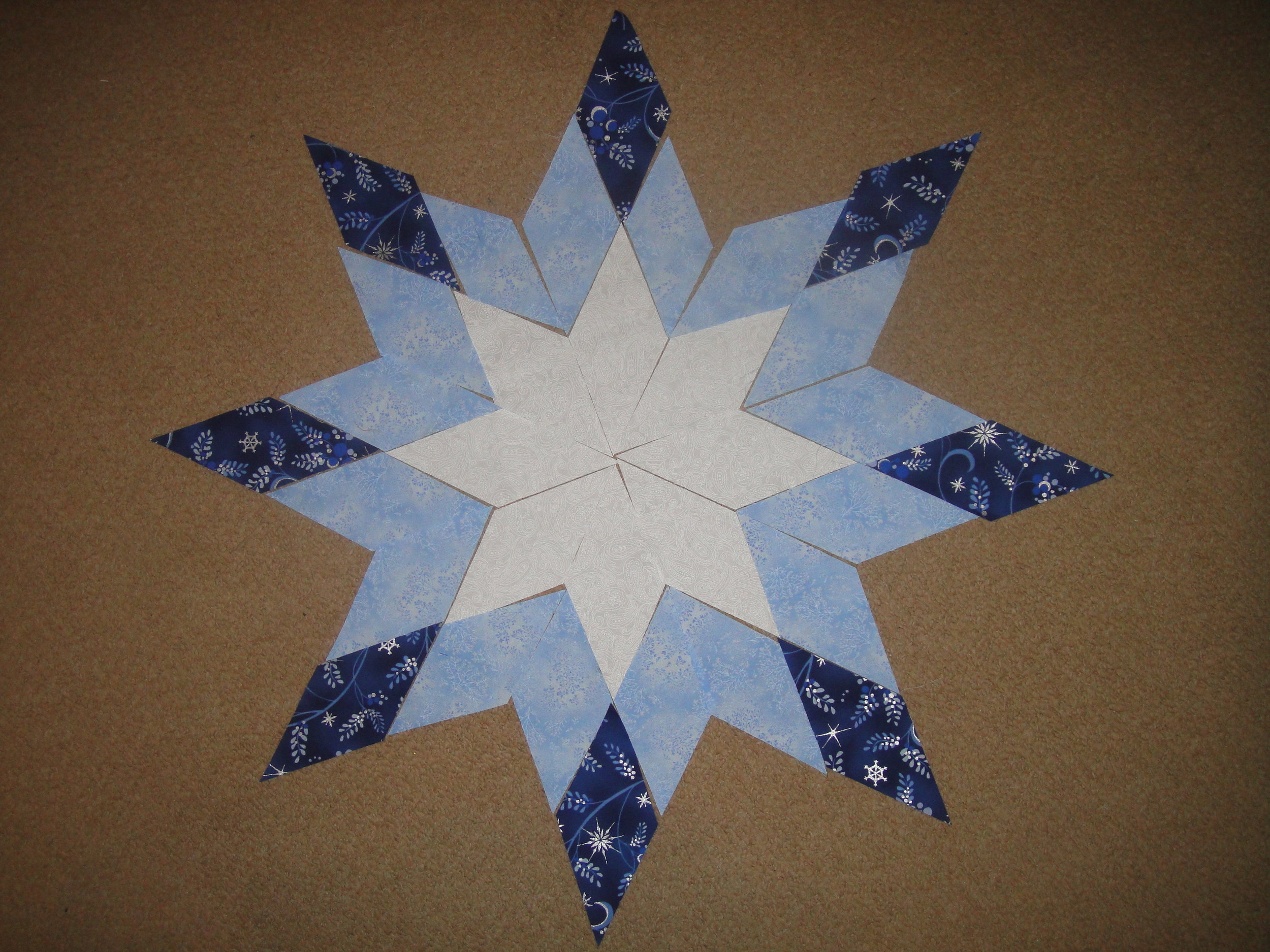 My BFF had to wait some time for her quilt. From her smile you can see that she is so happy to have it now. I started this quilt many moons ago after I made her the over sized pillow she requested. She was with me in London for a much needed vacation, so she was able to pick out the fabrics for her pillow. I knew Oriental fabrics and the shades of blue would catch her eye. I took the leftover fabric from the pillow and then expanded to what you see in her quilt.
Fast forward about 3 years or so and you see her one of a kind medallion quilt. I made the deign based on the quilt blocks I liked and could make well at the time. I was basically focused on half square triangles (HST) for the most part. Thank goodness this classic block is so versatile :-) I used it in the chevron and broken dish blocks. I could have used it in the flying geese too but I wanted to minimize the seams in my geese units and make them quickly.
The quilt starts with the diamond in the center, followed by a round of chevrons, broken dish, flying geese and then broken dish blocks again. Even with such an elaborate front I just had to have a befitting back. What else do you use in your BFF's quilt by the friendship star block! So her long wait was truly worth this reversible quilt. I finished the quilt at the end of 2012 but had to practice quilting techniques to finish it. Life happened over and over again so it sat like my UFOs. Plus my skill development was slow do to lack of practice time. I am happy to say I can do a mean stippling and a few other curve based quilt stitches now so I am working on feathers.
I finally decided to have it quilted by a professional long armer named Betty Hankinson so that the quilt could be finished now. When we met we discussed what quilt motifs to use so that the custom quilting complimented the quilt top. I wanted to emphasize my piecing and not over power it. It took about an hour to make the final decisions. Remember the batting; thread weight, color, and type; and quilt density all add dimension to the quilt top in different ways. Therefore taking the time to figure out how you want the finished quilt to look is worth the time you take to talk through these points with your longarmer.